The Benefits of Having a Room Safe
For high-value items that you want to keep close at hand, a room safe is the perfect solution. It might be something you haven't thought about before; and it may even seem like an expensive option to some people. But, there are many benefits to having a secure place in your home for the things you value most.
At Trident Safes we have years of experience within the safe and vault industry. During that time we've built up an enviable reputation for our knowledge and customer care. Read on to discover the significant benefits of having somewhere to keep your valuables safe.
What would I use A Safe for?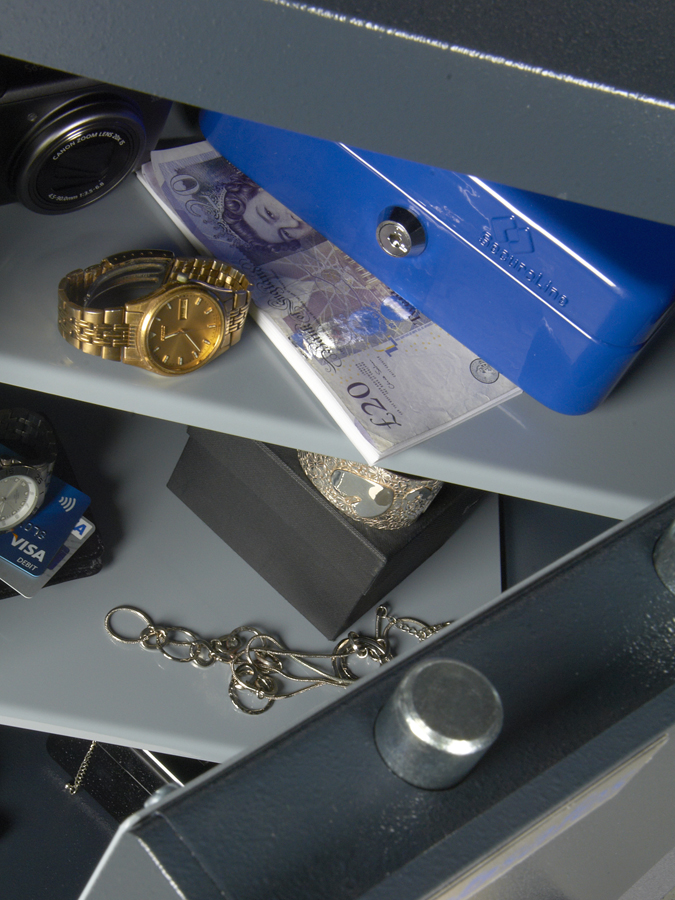 Documents
We all have paperwork that we need to keep, whether we want to or not. This could include insurance, legal or financial documents. You also need to keep personal documents safe, such as passports and birth certificates. Getting new ones can be expensive and time consuming.
Valuables
Most of us possess belongings that are worth something. This could be jewellery that's been handed down to you, or even a rare coin collection. The thing to remember is, you can't replace items like this.
Cash
Many of us make contactless payments these days. But, some people like to keep some cash to hand in case of unexpected emergencies. Cash, whether lost or stolen, is generally gone for good.
Personal items
Personal items such as certificates, letters and family photos from the past are precious and irreplaceable. The best way to reduce the risk of them being stolen or damaged is to keep them in a room safe.
Medication
If you or a member of your family are taking medication, you'll want to keep it securely out of reach. This is especially important if there are children in the house.
Where would I put it?
You'll need to consider a number of things when deciding where to put a room safe. If you're storing important documents, you'll want to keep them safe from any potential water damage, such as in an upstairs bedroom.
Your bedroom may also be a good choice if your safe contains personal possessions or family heirlooms. You may want to keep them close, and intruders are less likely to enter an occupied room at night.
It's best to avoid areas like garages or outbuildings. They're often less secure, and more likely to be damaged by flood or fire.
The key benefits
One of the main benefits of installing a home safe is peace of mind. Knowing your irreplaceable items are as safe as they can be means you can be rest assured. Plus, if you need to find something important quickly, you know exactly where it is.
A room safe is an investment that can add monetary value to your home. In addition, the cost of replacing destroyed or stolen items can be significant. Installing a home safe is often a more cost-effective option.
Contact us for more information, and to find the perfect safe for your room at Trident Safes.