Meet The World's Highest Security Vaults
For any business it is important to install vaults for security and safety. From boutique stores and jewellers to major banks, having a vault is vital for protecting your assets. That said, there are some vaults that go above and beyond in terms of security. Here are some of the highest security vaults from around the world.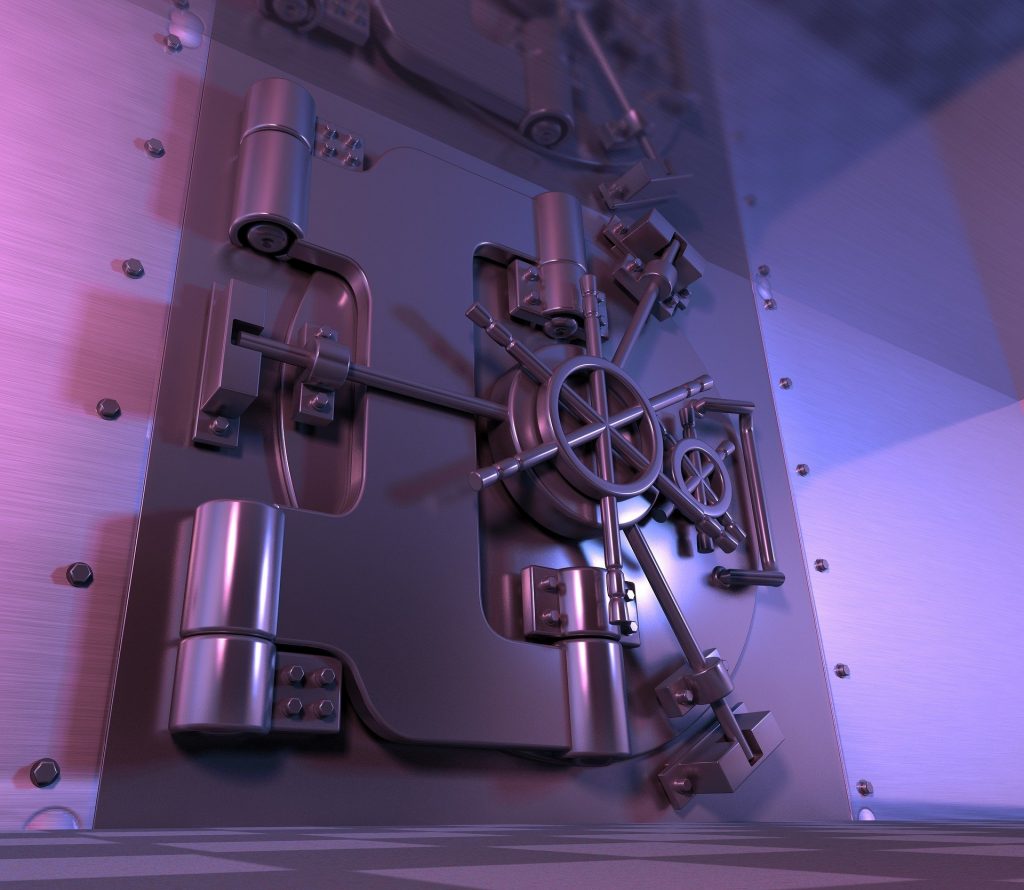 Federal Reserve Bank of New York
Housing around $US270 billion of the world's gold, the New York Federal Reserve Bank uses a three-story sunken vault. Buried 25 feet below ground and surrounded by solid rock, the vault itself is heavily guarded and flanked by expert marksmen on all sides. The entrance to the vault itself is protected by an 80,000kg steel door. This is just in case anyone needs further deterrence from breaking in.
Svalbard Global Seed Vault
Buried deep within the mountains of the Arctic island of Spitsbergen, this may seem a strange place to install vaults. However, the Svalbard Global Seed Vault is home to the seeds of over 500000 species of plant. Created to protect these plants from any catastrophic event, the vault's remote location and depth is part of its security. In addition, the vault itself is protected by four heavy steel doors, ensuring the continued safety of these seeds.
Iron Mountain
If you have any involvement in archiving or record keeping, then chances are you have heard of Iron Mountain. The business derives its name from a former limestone mine located 60 metres below ground and with over 500,000 metres worth of vaults. The vaults are used by everyone from the US Government to Hollywood studios. Above all, they contain a wealth of important and historic material. The vault entrance is protected by two waves of armed guards, and entrance to the facility involves extremely strict and thorough security procedures.
Fort Knox
Probably the most famous name in vault security, there is a reason breaking into Fort Knox is near impossible. For example, to get in you need to get past four heavily secured fences, two of which are electrified. If you get past the security cameras and armed sentinels, then you will need to contend with thick granite walls mixed with over 680000kg of reinforced steel. If you do manage to get inside and make your way around the labyrinth of locked doors and armed security, you will come across a 20000kg vault door. However, this door can only be opened with a combination, which is only partially known by selected staff members. All in all, getting to all that gold bullion inside might seem more trouble than it is worth.
Bank of England
Second only to the New York Federal Reserve Bank, the Bank of England has the largest gold vault in the UK. The vault is located deep underground and is protected by a heavy bombproof door. As well as this, the door itself can only be opened through a combination of voice recognition and three large keys at a length of almost 0.5 meters each.
Using Trident Safes To Install Vaults
While you may not need as much security as these vaults, it is important to realise how well vaults can protect your assets. Trident Safes have been expertly and professionally installing safes and vaults for over 45 years. We provide services to a range of commercial and domestic clients throughout London and the southeast. In addition, we have quickly built a reputation as market leaders in the industry. Visit us online for more details on our vault installation services. To install your vault securely and professionally, contact Trident Safes today.