The Advantages of a Bespoke Safe
If you own valuables that you care about, investing in a bespoke safe is not only advisable, but essential. There is a wide range of luxury safes on the market and searching for the right one can be confusing; even more so if you're thinking of having a safe custom made to fit your premises. You need to know that the safe will offer secure protection, but you also want it designed to be unobtrusive and to blend with your existing décor.
Here at Trident Safes we have a wealth of experience in the supply of bespoke safe solutions. Read our simple guide to choosing a safe below:
Choosing the right safe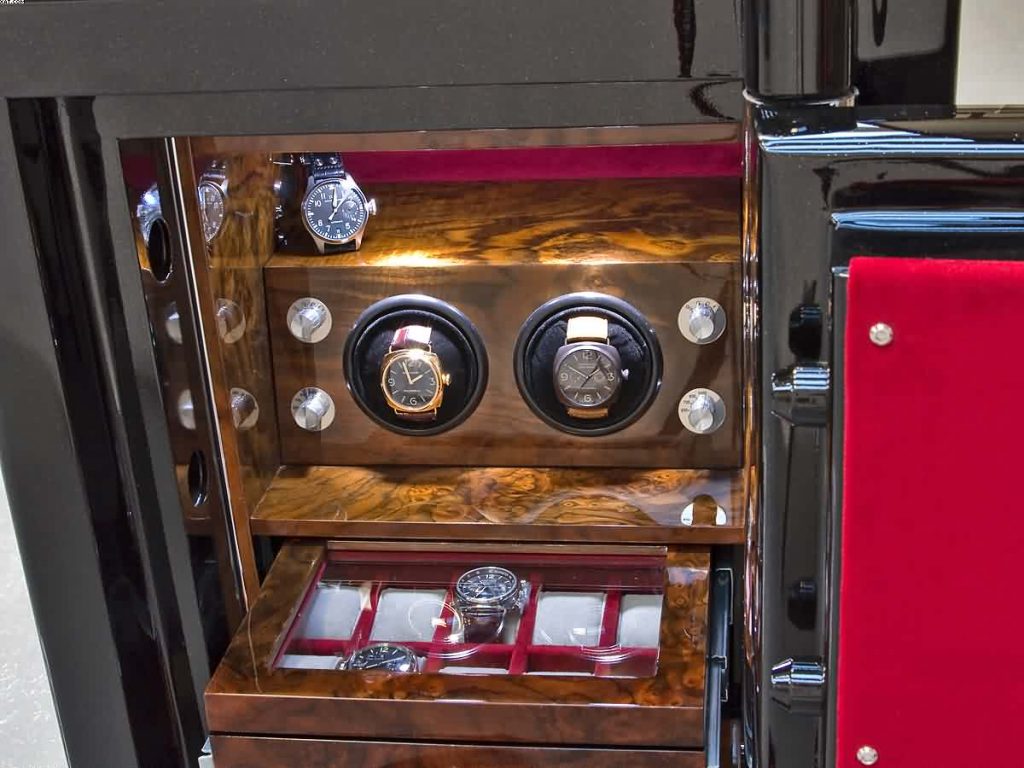 There are numerous safe suppliers in the UK and elsewhere, but there are several things to consider before purchasing a bespoke safe. An important factor is the cash rating of a safe. This relates to the level of value your insurance provider will cover in the event of a theft. A reputable supplier of luxury safes, such as Trident Safes, can offer expert advice on this aspect of security. Safe boxes are available in a wide range of sizes and it's important to know how big it needs to be. Assess what you intend to keep in it, then preferably choose a size larger than the one you think you need.
Safes are available in differing designs depending on the intended use, from a small jewellery safe to freestanding and fire-resistant safes. Identifying what type of safe you need will allow you to better focus your search. One of the key elements of a safe is the lock, and there are many different types on the market. The most common are combination locks, dial locks with a PIN code and biometric locks. A factor worth noting is that it's more difficult to change the number on a combination lock than on an electronic lock.
The bespoke option
There are circumstances where an 'off the peg' safe is simply not practical, and only a bespoke safe custom designed to fit a specific space will do. Whether it's data, watches, jewellery or a valuable collection, you want your items to be protected, and Trident Safes can offer the expert advice you need regarding custom-made security solutions. Every aspect of a safe can be tailored to your exact requirements, from the lock to the style and finish. With a combined 45 years of experience in the safe and vault industry for domestic and commercial customers, we know what we're doing. Our custom safes are AIS (Association of Insurance Surveyors) approved, and fully tested to ensure only the highest standards. Call us for advice, and we'll be happy to help.